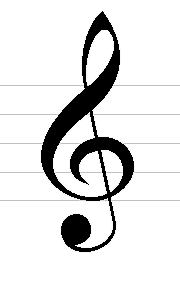 Spotlight on Learning: Repetition
Think about the last time you tried doing something for the first time. Maybe it was using your new smart phone, going for the perfect cloth diaper fold, or even figuring out how to feed your baby while checking Facebook at the same time. (Hey, we all need some outside connections!) After lots of repetition, you'll probably master the fine art of that new thing, or at least fumble a little less.
For your child, few things build her brain and open opportuniites for learning more than consistent repetition of healthy activities and experiences. Every new activity in which she participates makes a new neural pathway in her brain. Each time that experience is repeated, the neural pathway is strengthened. That's why in Kindermusik class we deliberately repeat activities from week to week and give you the tools to repeat them at home, too.
Everyday connection: Practice makes perfect learning. Listen to the music from class and do the activities together at home. Repeat. Listen to the music from class and do the activities together at home. Repeat. (Learning is that easy ... and fun!)